Dairy Installation
The team at Morrison Agri have been installing Waikato Milking Systems for over 14 years. The Waikato Milking Systems are very versatile and suitable for any farming type - from small family-based farming to intensive 24-hour milking operations. Morrison Agri are preferred installers for Waikato Milking Systems and have installed over 100 systems over the last 14 years. The advantage of Waikato Milking Systems over other similar products is the fact that it is locally developed and has the ability to strategically improve the dairy shed over time.
Working with Paul Morrison from Morrison Agri we opted for a 54 Orbit concrete platform knowing that as the budget allowed, we could add technology. Building a new dairy is a big investment and it was great to be able to start off with the basics and retrofit technology as the budget allowed. It keeps the shed current and future-proofs operation.​
ASHBURTON
175 Alford Forest Road, Ashburton
03 307 6030 (24 hours)
NORTH CANTERBURY
Unit 8, 1 Doric Way, Christchurch
0800 577 583 (24 hours)
OAMARU
75 Humber Street, Oamaru
03 434 2477 (24 hours)
Dairy Servicing
The challenge for the dairy farmer is to keep the shed running efficiently all year round. We recognise that the busy manager needs support to ensure that routine maintenance is carried out before it becomes critical. By engaging the Dairy Minder team it is possible to schedule value added maintenance to ensure that cows are milked twice a day, 300 days a year no matter what issues the customers may face.
We are also able to carry out upgrades in opposition sheds such as installing cup removers and teat spray systems.
Our platforms division offers both new platform installation and full platform service/repair. Our experienced platform team takes pride in their work. We are able to replace wear strips and even complete I-Beams. We keep the customer's cows going in circles.
Rob became a Director in 2018. Rob has been with the company on and off for the past 7 years between his OE adventures. Rob's role in the company is to provide a reliable & quality service dedicated to customer satisfaction, as well as promoting and selling our Dairy Minder service package. Rob is always happy to come to your farm and discuss your service requirements and provide hands on training to your staff.​
AJ is our Operations Manager for Ashburton. Mechanical engineering was AJ's choice of work back in South Africa before moving to New Zealand. Since joining out team in late 2014, AJ shares his time between carrying out large upgrade jobs, and servicing. As of 2016 he is also now a qualified machine tester.
Previously working in the electrical trade, Mike joined the company in 2007 working with new shed wiring installs. As the business grew to offer service and maintenance contracts to farmers, Mike made the transition to get his hand back into the intricate work of a service technician and is now a qualified machine tester. Mike has extensive knowledge of Waikato Milking machines, their electronic components and the day to day running.
South Africa was originally Corrie's home and he has been in New Zealand for 14 years spending the past 5 years working with us. He brings with him 12 years' milking machine experience and is one of our senior service technicians. Based in Timaru he shares his time between our Ashburton and Oamaru branches carrying out the duties of a qualified machine tester.
Steve rejoined the team in 2017 after a couple of years away. Steve's day to day activities include routine servicing of milking machines. Over the past 5 years Steve has gained a vast knowledge in mechanical breakdowns and fault finding.
Cam joined the team in early 2018 coming to us from the dairy industry and bringing with him valuable hands on experience. Cam started out sharing his time between the Rotary Platforms team and the milking install team but is now full time on the platform side.​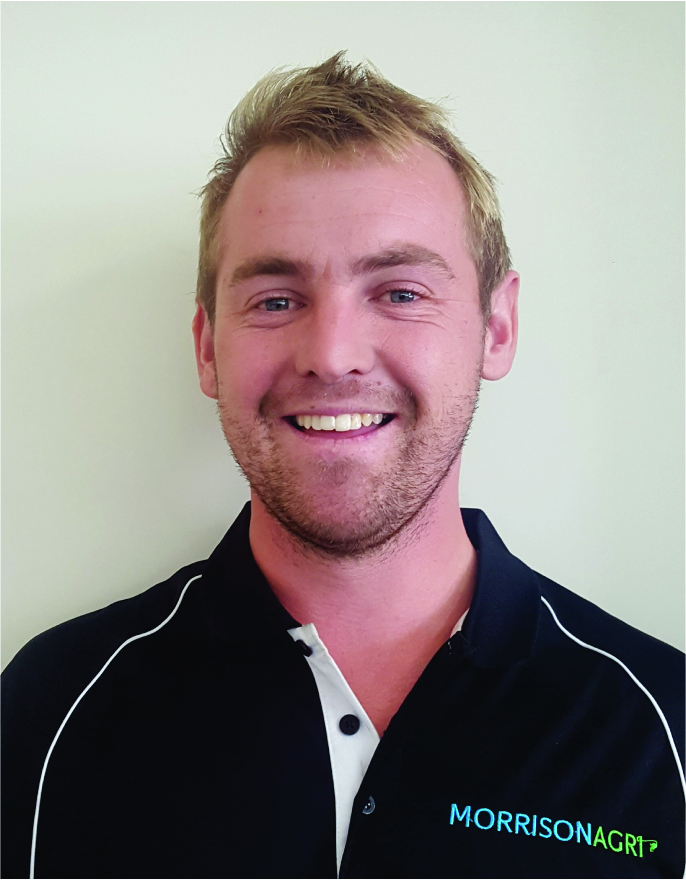 Daniel is our Operations Manager for the Rotary Division. Daniel provides a sound knowledge base to the rotary team. Having worked for us for the past 7 years he plays an important part in both platform installation and servicing.
Nick started off in the industry as a milking machine installer, but traded his skill for platform installation and maintenance and has been doing this for the past 8 years. His practical approach to the job means Nick meets his deadlines on time.
Irene is our Mobiles Sales woman for North Canterbury who joined us in June 2018. Irene grew up on dairy farms in the Canterbury area and comes from a background in sales. Irene covers the North Canterbury area, from Dundsandel right up to Culverden.
​
Steve joined the team in 2011 after spending some time in maintenance and general engineering.
He has over 15 years dairy experience and is a qualified machine tester. He is capable of servicing all types of milking machines, not just Waikato.
​
Based in Darfield, Matt was previously from the automotive industry, before finding a passion for Dairy Farming where he spent 6 years. He then went on to join our team and has been servicing milking machines for the past 7 years. Matt specialises in Protrack, Milk Hub and all types of milking machines.​
Lyle joined the company in November 2017 as the Oamaru Operations Manager. He came to us with from a mechanical background, including 6 years experience within North Otago in the milking machine industry. Lyle will be spending his time out and around our Oamaru based customers ensuring they are well looked after and their requirements are met.​
Ben started working for the company in April 2014 as an installer and with his background in the light engineering/
fabrication fields he is well versed with the requirements of the job.
Ben has recently undergone training as a Machine Tester and servicing technician and will be the main representative in Oamaru in this capacity.
Thomas joined Morrison Agri in 2019 bringing a keen approach to the maintenance side of the dairy industry. Signing up as our first apprentice for North Otago, he has already attended ARA in Timaru doing an automotive mechanical course, this has given him the mechanical knowledge to enter a dairy shed and understand quickly how they operate.​
Michelle is our Mobiles Sales woman. She joined us in April 2018, coming from an extensive background in dairy farming. Michelle covers the North Otago and South Canterbury regions selling consumables to ensure the dairy shed is operational every day.
​
Sandra is our mobile sales woman and has been with us since 2015, coming from an extensive background in dairy farming. Sandra covers our entire dealership area between Dunsandel to Rangitata and to the foot hills each week, selling consumables to ensure the dairy shed is operational every day.
Sarah works part time behind the scenes alongside Rob, looking after the administration of our Dairy Minder Service Plans.
She also looks after our company marketing and advertising.
Paul has been running the Company since it began in 2005. He has been delivering proven results to farmers throughout the Mid Canterbury and North Otago regions for the last 14 years. Paul began his company to provide dairy farmers in the Ashburton area everything from new milking machine installs, repairs and maintenance, through to supplying a full range of day-to-day milking machine products.​
Martin is the Operations Manager for our North Canterbury branch. Martin started working with us in 2018 bringing with him 12 years' experience in the Dairy Industry. He is a qualified engineer and is also a registered Machine Tester. Martin covers the Selwyn to Culverden area.​
Miranda works with us 3 days a week after returning from Maternity leave in 2018. She originates from Liechtenstein and has made New Zealand her home joining us in 2014. Having previously worked in Waikato dairy sheds, she is leading the way by bringing her hands on experience to the job of a service technician and is now a qualified machine tester.
Joining the team in 2018, Todd brings with him 10 years experience in the Dairy Service industry, and has been a qualified machine tester for the past 5 years.
It's a great advantage to have another technician on board with a vast experience in other milking systems. ​
Ben started his time with us working after school and in his holidays as a labourer. Finishing high school at the end of 2015, Ben came on board full time helping out with new shed installs and large upgrade jobs. As a valuable junior member of the team, he is about to start working towards his Dairy Industry Apprenticeship.
Working with Paul since taking over the company back in 2005, Ken is a loyal and knowledgeable asset. He came to us from a mechanics background and has played a key role in the company for many years being our lead new shed installer. Ken is now transitioning into retirement but you will occasionally still see him out on site when his technical expertise are required to lead one of our teams.
Freya comes to us from working on local dairy farms, both milking and calf rearing. Prior to this she
was a police officer in Germany so is not afraid of tackling anything. Freya has a great understanding of the operations of the dairy shed and is currently on the install team, but is going to start on the Dairy Technicians Apprenticeship so you will see her in your sheds machine testing and general servicing.
​
Dale joined the company as Management Accountant in 2019. She works closely with the team to ensure the smooth running of the administrative and finance functions of the group.​
Based near Leeston Kyla joined the company in 2018, previously working for 15 years in the food manufacturing industry. She brings with her a good understanding of compliance and a systematic approach to all tasks. She recently completed her Diploma in OSH and is working towards a bachelor of applied management.​
Becky is one of your first ports of call both over the phone and in the showroom. Becky looks after after our Rotary, North Canterbury and Oamaru teams making sure everything runs smoothly and customers are receiving the high level of customer service we aim for.
Jenny is one of your first ports of call both over the phone and in the showroom. Jenny looks after our Ashburton service and install teams. Raised in the southern community of Alexandra, Jenny is very familiar with many aspects of farming. She brings her unique cross section of knowledge to her role, along with her bubbly personality.
Claire joined the team in 2019 in a Business Development role based out of Ashburton. Claire comes to us with a huge amount of industry knowledge. Her main focus is meeting and spending time with new customers, offering the Waikato product and promoting the Morrison Agri brand.​
Luke joined the team mid 2018, bringing with him 6 previous years' experience. He is a qualified machine tester and spends most of his time in the milking machine service side of the business.​
Jino came to us early 2019 with a mechanical engineering background. Jino is currently undergoing in house training and will start working towards the Dairy Technicians Apprenticeship in the months to come.​
Jack first joined the rotary platform team in 2017 and after a short break away rejoined us in 2019. Jack is now signed into the General Engineering Apprenticeship and is working his way through this.​
Barry joined the platform team in 2019 coming to us with a 35+ year background in maintenance and general engineering, including 7 years in the dairy industry building new platforms. His focus with us is completing large upgrades and day to day service work on platforms.​
Originally from South Africa, Hennie moved to NZ in 2002 and has a fitter/turner trade. He joined our rotary platform team in 2019 and with his mining, oil and gas background has slotted into this team perfectly.​